𝘪 𝘢𝘮 𝘩𝘢𝘱𝘱𝘺 𝘵𝘰
𝘴𝘵𝘢𝘺, 𝘭𝘪𝘧𝘦 𝘪𝘴 𝘸𝘰𝘳𝘵𝘩𝘸𝘩𝘪𝘭𝘦 𝘸𝘩𝘦𝘯 𝘣𝘪𝘳𝘥𝘴
𝘱𝘦𝘳𝘤𝘩 𝘰𝘯 𝘣𝘳𝘢𝘯𝘤𝘩 𝘢𝘯𝘥 𝘴𝘪𝘯𝘨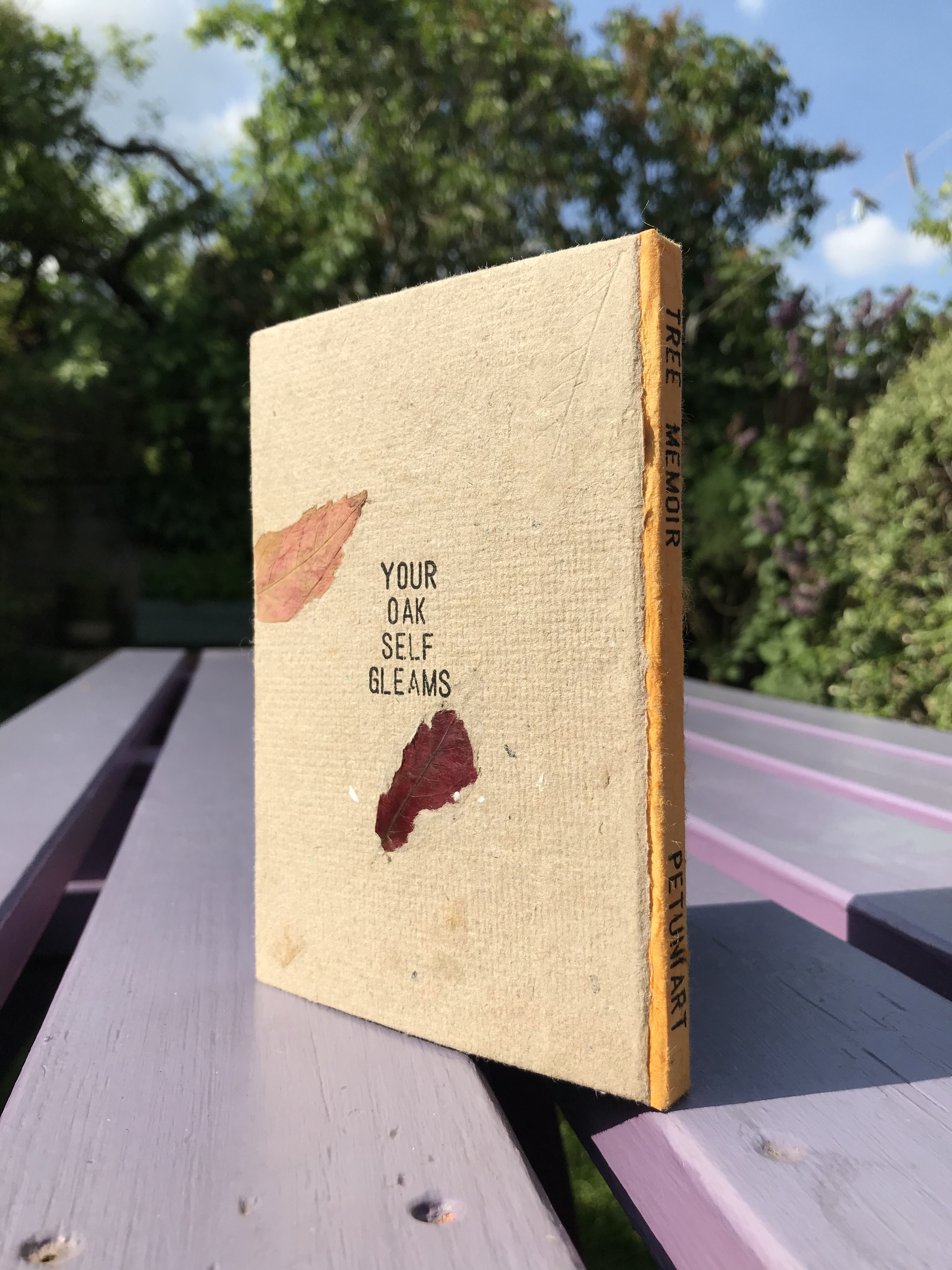 Tree Memoir (2020)
Entirely hand bound book displaying a variety of tree identification illustrations, printed on tracing paper.
On either side of the transluscent drawings is a descriptive word and a haiku poem.
It is a reflection on personal experiences through the visual representation of trees.
11 x 15 cm


Please contact for pricing.
︎